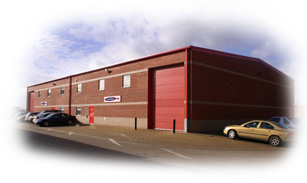 Automotive

Since its inception in 1994, A.T. Industries has developed a name as Europe's leading supplier of textiles, fabrics and floorcovering finishes covering every aspect of vehicle interiors from floor to ceiling for the coachbuilding industry.

Manufacturers of intercity buses and coaches, minibuses, motorcaravans and recreational vehicles, luxury yachts, mobility vehicles, specialist truck and bus conversions for corporate hospitality, sporting events, mobile libraries and musical/rock tours, are just some of the examples of the vast array of A.T Customers over the years.

Ranges Include:

Anti-slip, smooth floorcoverings and heavy-duty carpets. Lining carpets for roofs, sidewalls & luggage compartments. Stretch fabrics for formed panels, luggage racks, seat-backs etc. Synthetic suedes and leatherettes.

Today, A.T count a number of major European coach and minibus builders among its customers. Material supplied to these customers complies with all necessary European norms and standards required for bus construction.

Exhibition and Event

A.T. Industries supply the ELEA quality velour floorcovering range for prestige event and exhibitions in 200cm and 400cm roll width. ELEA is available from stock in a range of 20 dynamic shades from a colour bank of 144 standard colours. Additionally, special custom colours can be produced to order. For the lighter & brighter colours particularly, ELEA can be supplied with a polythene protective surface layer to protect the carpet during installation, until the moment of the show opening.

ELEA FANTASY incorporates custom-printing and effects, adding a special focus on the floor with designs/logos/themes for feature areas. A number of standard prints are available from stock including "glitter" effect for catwalks & displays, and paving stone/courtyard designs.

TWISTER is a special woven surface carpet, incorporating special jacquard design technology and lurex sparkle effects, with amazing detail & definition for special occasions, weddings, parties / retail display etc.

PARK/LAWN/RUGBY/CRISTALLO are ranges of carpet-grass with realistic "lawn" effect for exhibitions and landscaping.... indoors and outdoors. A.T. Industries also supply comprehensive ranges of anti-slip PVC smooth floorcoverings with sparkle effect, and special heavy-duty carpets for entrance areas etc.

Artificial Grass

The PARK / LAWN ranges of landscaping grass are acknowledged by customers all over europe as the most authentic and realistic artificial grass currently on the market. Available in roll widths up to 4 metres, PARK and LAWN are easy to install and require little or no maintenance. Particularly suitable for small lawn - replacement and areas subject to flooding / shading, which affects the growth of natural grass. Also ideal for balconies / terraces / patios & for recreating lawn effects for events / exhibition / retail display etc.

RUGBY / CRISTALLO are two economy ranges of artificial grass in a variety of colours, suitable for exhibition and display, in a 2 metre width, including re-usable RED CARPET for special events.

Entrance Matting

The toughest, heavy-duty carpets for building entrances, aluminium grid systems, public transportation etc. Durable & hard-wearing, providing attractive textile floorcoverings, effective in removing trafficked dirt in the most demanding of contract installations.

Stamford is a heavy-duty brush rib carpet, whilst Barkston offers an attractive berber effect. Earlsfield, with it's Coarse Fibre Technology, is our toughest ribbed flooring carpet and is ideal for use in those very high footfall areas.
---
View A.T. Industries Ltd, Priest Court, Springfield Park in a larger map